ranice.net
Hello and welcome to my humble website.
I am a 23 year old junior frontend developer for BandLab.
You may contact me at --> ranice [at] ranice [dot] net <-- (Yes this is really my email)
Cool Links
Socials
I try to avoid any form of social media as much as my social life permits
Old Site Theme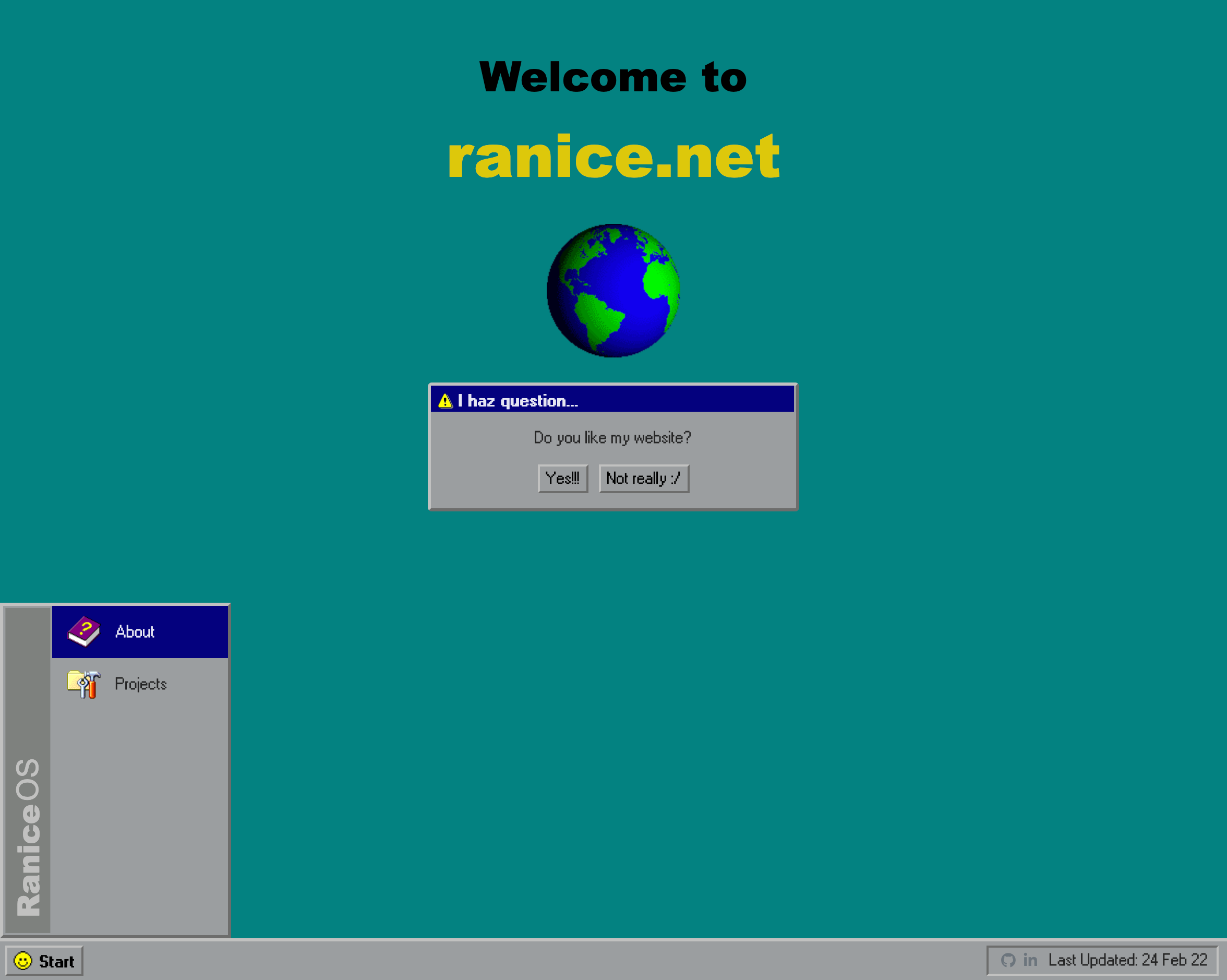 If you must know more about me…
Things I Like
Food

Beef lasagna (preferrably home-made)
Lotus root soup with peanuts
king william chocolate from Boost
eclair sticks from Auntie Annes
Broccoli
Chicken pie

Non-food

Listening to music
Watching live music
Anime and Manga
Monospaced fonts with ligatures
Playing games with friends
Open minded and empathetic individuals
Animals and animal lovers
Things I Don't Like
Food

Chilli
Seafood because I'm allergic

Non-food

Situations where I have to speak in Chinese
Dealing with Git disasters
Any version of Microsoft Windows beyond Windows Vista
Overwhelming negative emotions brought about by past memories
Insincere people
Slackers
Bullies
People who overly gossip
Wow thats a lot of categories of people
Things I really really don't like: Stalkers (are you a stalker?!)
Wow! You read this far! If you want to read more stuff that I have written, why not read my blog about exploiting cafes in Singapore!!